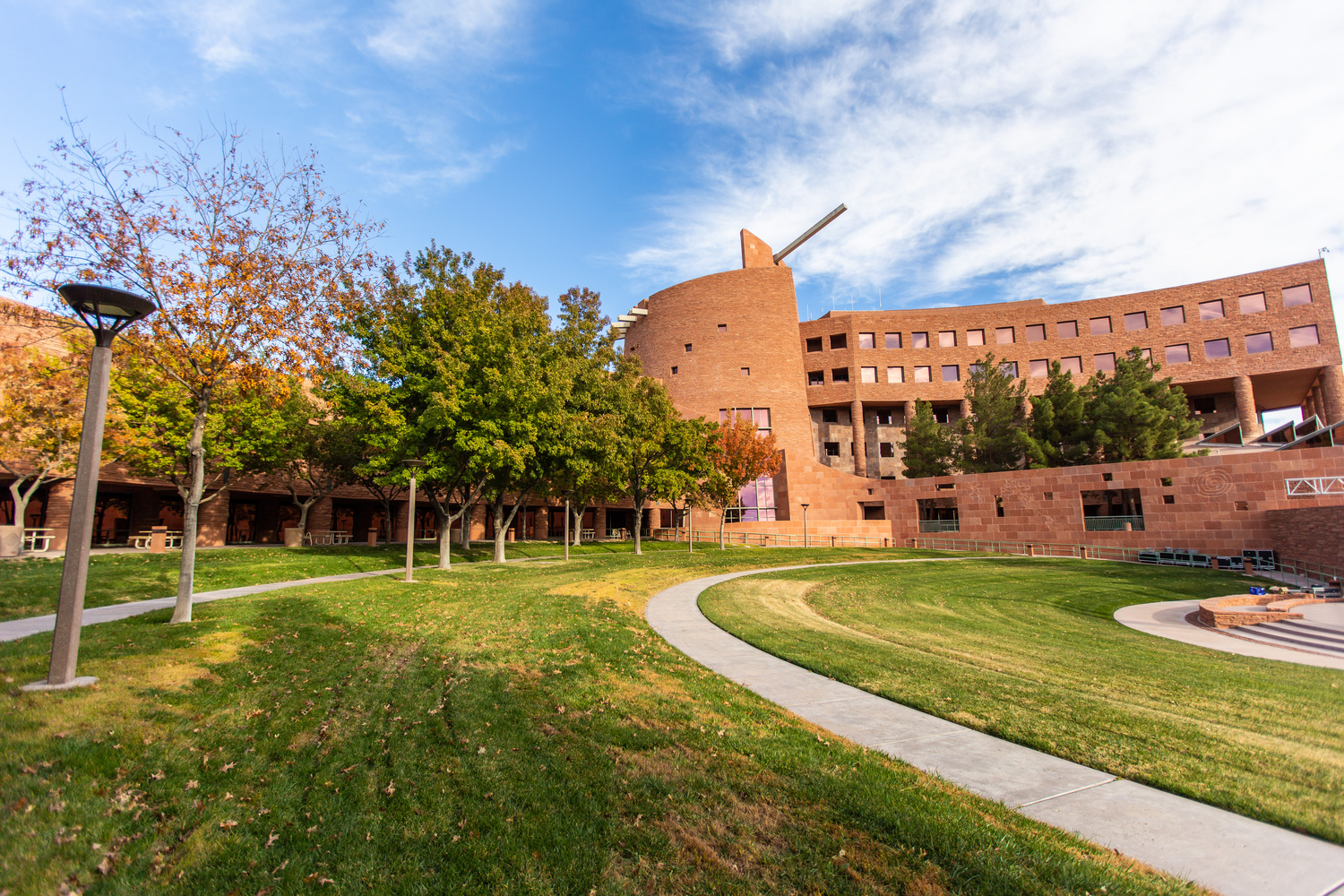 Resilient County Operations
A resilient Clark County supports residents, businesses, and visitors to be healthy, successful, and adaptable to changing climate conditions. Ensuring that we are resilient means both understanding what climate change will mean for our daily lives, as well as preparing and adjusting so that we can be a stronger community, into the future.
Climate Change in Clark County
What will climate change look like where we live?
The truth is, Clark County is already experiencing climate changes, which are and will continue to impact members of our community, our infrastructure, and our natural environment in different ways. The graphic below lists some of the hazards we are seeing as a result of climate change impacts like heat waves, intense storms, flooding, and drought.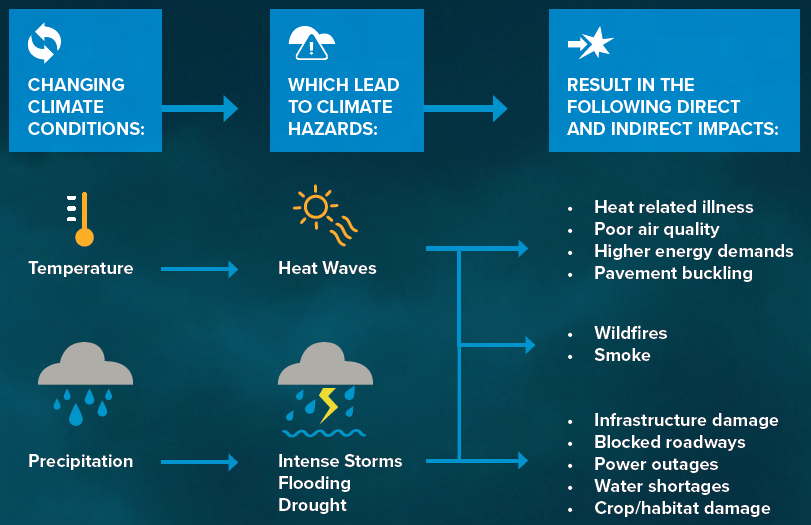 Climate Change in Clark County
Clark County is Heating Up
The graph to the right shows average annual temperature over time in Clark County. You can see that temperatures are quickly rising above the average from the last century.
Increased average temperatures, as well as more extreme heat events, are already taking a toll on our community. More heat means more energy to cool our buildings; increased risk of illness or even death to those with health conditions and those without resources to cool down; and increased risk of damage or failure to our infrastructure.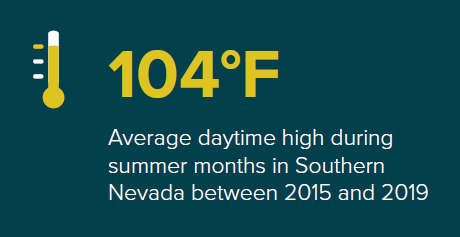 Las Vegas is the fastest warming city in the country!
By mid-century, Las Vegas is expected to see ten times the number of days when it feels like the temperature is above 105 degrees. These days, we experience these extremes only 3 days a year, but we'll experience them 30 days each year by 2060.
Click on the link below to learn more about what extreme heat means in Las Vegas.
Learn more about extreme heat
What Does Resilience Mean for Clark County?
With an understanding of what climate change looks like in Clark County, we can prepare for a more resilient future. Resilience in Clark County is about supporting residents, businesses, and visitors to be healthy, successful, and adaptable to changing climate conditions. So what does that mean exactly? It means improving collaboration across public agencies in preparation for emergencies, providing enhanced support and services across our communities, particularly for vulnerable populations, and shoring up our critical infrastructure and facilities. Clark County is already doing a lot of this work.
What Does Resilience Mean for Clark County?
Emergency Response Planning
In 2018, eleven jurisdictions including Clark County came together to assess the region's vulnerability to a wide range of hazards and identify strategies for mitigation. The resulting Clark County Multi-Jurisdictional Hazard Mitigation Plan was released in 2018. The County then followed up with its own emergency response plan in 2019.
This type of cross-jurisdiction collaboration is crucial to a more resilient region! You can visit Clark County's website to download the County's Emergency Response plans.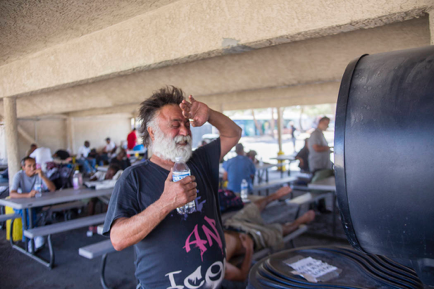 Did You Know?
During extreme heat events, the County opens cooling stations in key locations around the County. These stations provide shelter and water to the public to combat potentially dangerous health impacts of heat waves.
Search for Cooling Centers through Nevada 211
Contribute to a More Resilient Clark County
We can go All-In on resilience by engaging all members of our community in climate change education, emergency preparedness, and collective care. Take advantage of these resources.
---
Get up to speed and stay informed with Clark County's digital resilience apps.
Escape extreme heat with heat maps, cooling centers, and more County resources.
Ensure that you're prepared for any emergency with FEMA's Ready.gov Emergency Supply Checklist.